Panic Room Doors that are Intrusion Resistant and Bullet Resistant are just one of the many specialty doors we carry at Protective Structures. We offer a full line of custom made security panic room doors for home or business applications. Our multi-point locking mechanisms offer exceptional strength and forced intrusion resistance to our safe room doors. We also offer a full line of bullet resistant applications and can custom craft a panic room door to any specification. A complete line of electronic and hand operated SecuriTech® locking mechanisms are available.
Panic room doors from PSL offer both beauty and strength. Our beautifully crafted panic room and safe room doors come in a wide variety of finishes. We can custom craft a panic room door to your specifications and can duplicate existing door styles existing in your home, thus offering a nearly invisible level of protection.
Panic room doors and safe rooms doors offer protection for you, your family and your valuables.
Protective Structures, Ltd (PSL) is positioned to be your one stop shop for any panic/safe room door as well as any other security related door. We can custom build a door to any application and can offer anything from a steel high-strength door to a beautiful wood hand-crafted bullet-resistant panic room door.
The purpose of any safe room or panic room door is to protect what is on the inside from the threat, which is on the outside. Generally speaking the weakest area of any panic room or safe room is the door. Panic room doors require special hinges, frames and locking mechanisms to defeat the threat at hand. All of our panic room and safe room doors use the finest high-strength materials and hardware to provide you with exceptional strength and security.
PSL can offer installation and project management services to any job site and is equipped to handle maintenance issues with any product we sell. Protective Structures is here to satisfy the customer and your needs are our priority. We offer products and services to residential, commercial and government clients.
Please contact PSL with any questions or concerns about your security door needs. Our website has featured only a few of our security doors. However, our selection continues to grow on a daily basis and our website will continue to reflect our growth. We will do our best to provide as much information as possible.
PSL has complete access to any security door requirements you may need and is ready to handle any job.
Protective Structures, Ltd. line of production panic room doors set the standard for the highest quality residential and commercial security door systems available. Our safe / panic room door systems are fortified with a variety of multi-point locking mechanisms and are crafted to merge function and form. Create your own design or choose from numerous existing styles, sizes, finishes, and security features. Call us today for a quote and please allow up to 8 weeks for delivery of these doors.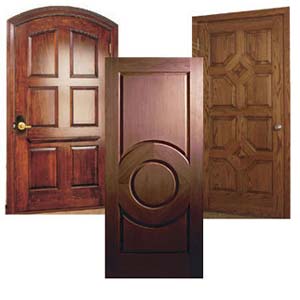 Protective Structures, Ltd (PSL) has the capability to manufacture a custom designed panic room / safe room door to nearly any specification. We can engineer custom opening and closing systems and electronic access security. PSL believes in using the highest security locking mechanisms available when designing a panic safe room door. We use UL752 rated SecureAll™ bullet resistant fiberglass panels and SecuriTech® locking mechanisms whenever applicable. SecuriTech® offers a multitude of locking mechanisms for nearly any application and UL listed SecureAll™ panels offer maximum protection against intrusion and ballistic threats for your panic room door.
Oversize Doors
Unusual Shape Doors
Sliding Pocket Doors
Automated Closing and Opening Systems
Electronic Security Entry
Custom Engineered to Specification Doors



Protective Structures Ltd.


7565 Industrial Court
Alpharetta, GA 30004
Tel: (770) 521-8666
Fax: (770) 521-2299
Email: info@protectivestructures.com
Web site: www.protectivestructures.com